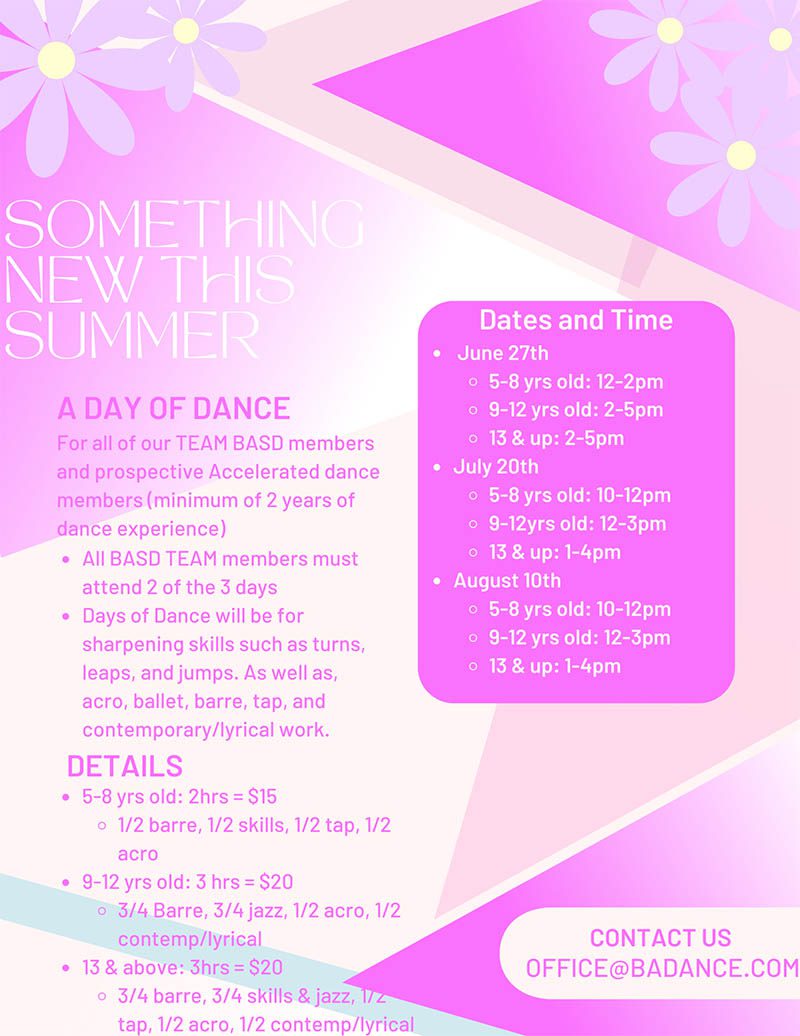 NEW THIS YEAR:
Summer Brush Up Skills Dates
Perspective Accelerated Students and Current Team BASD
Three Classes Ages 5-8 $15, Ages, 9-12 $20, Ages 13+ $20
Learning Ballet, Jazz, tab, Contemporary, Acro, and Everything Dance Related. Team BASD Required to Attend 2 out of 3 Days.
Thursday June 29
Thursday July 20
Thursday August 10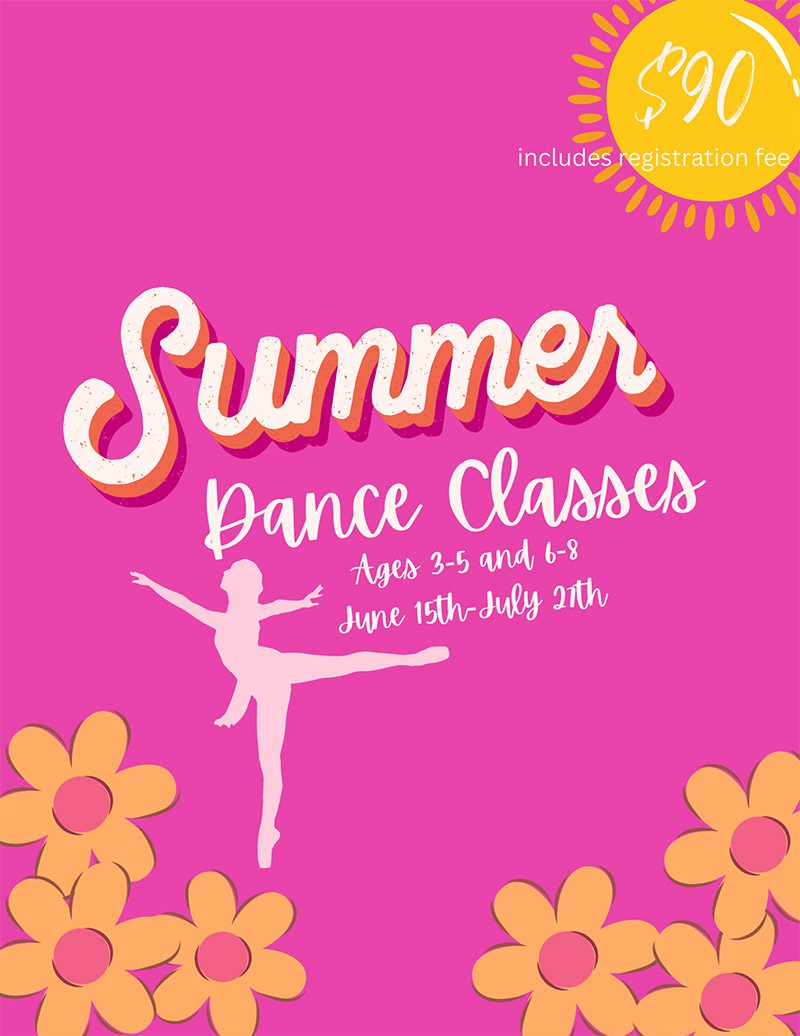 Summer Dance Classes
Summer Session will be June 15th- July 27th.
Classes offered for 3-5 and 6-8 year old.
Session will be $90 and includes registration fee.
There will be no class on Thursday July 6th.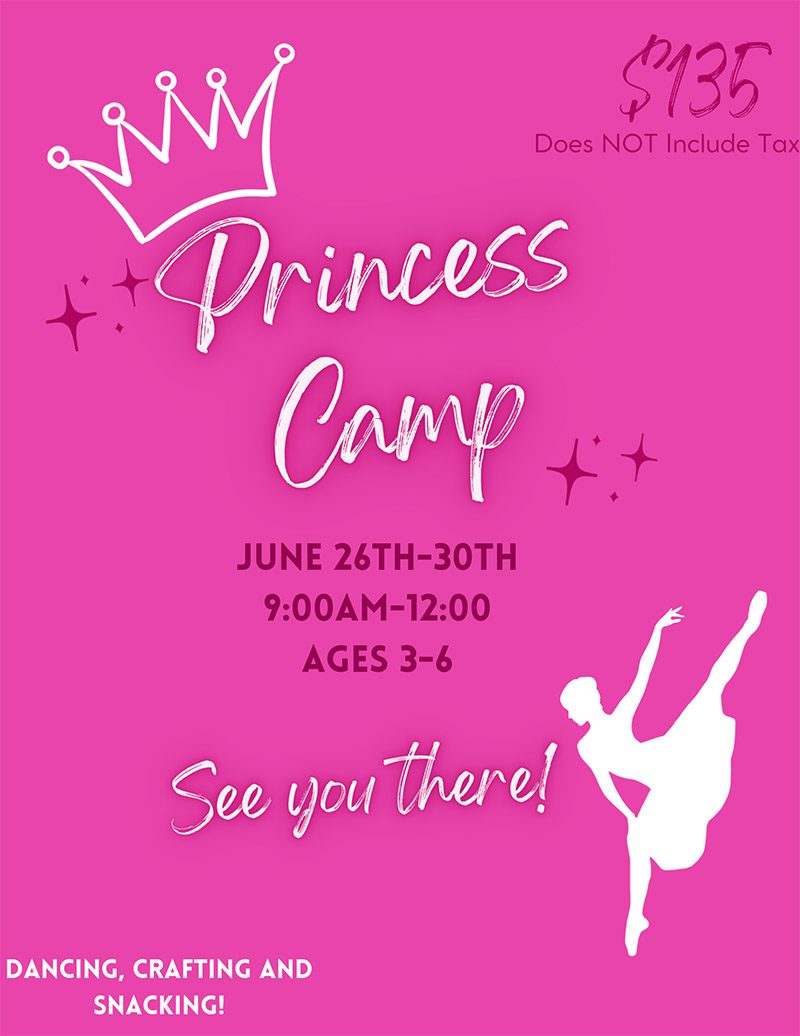 Princess Camp
Princess Camp will be June 26th-30th.
Time: 9am-12pm daily.
Ages: 3-6
Registration $135+Tax ($143.10) and includes snacks, dancing and crafts.
Move and Groove
Move and Groove will be July 17th-21st.
Time: 1:00pm-5:00pm.
Ages 5-10
Registration is $175 + tax ($185.50) and includes all genres of dance, snacks, and crafts.